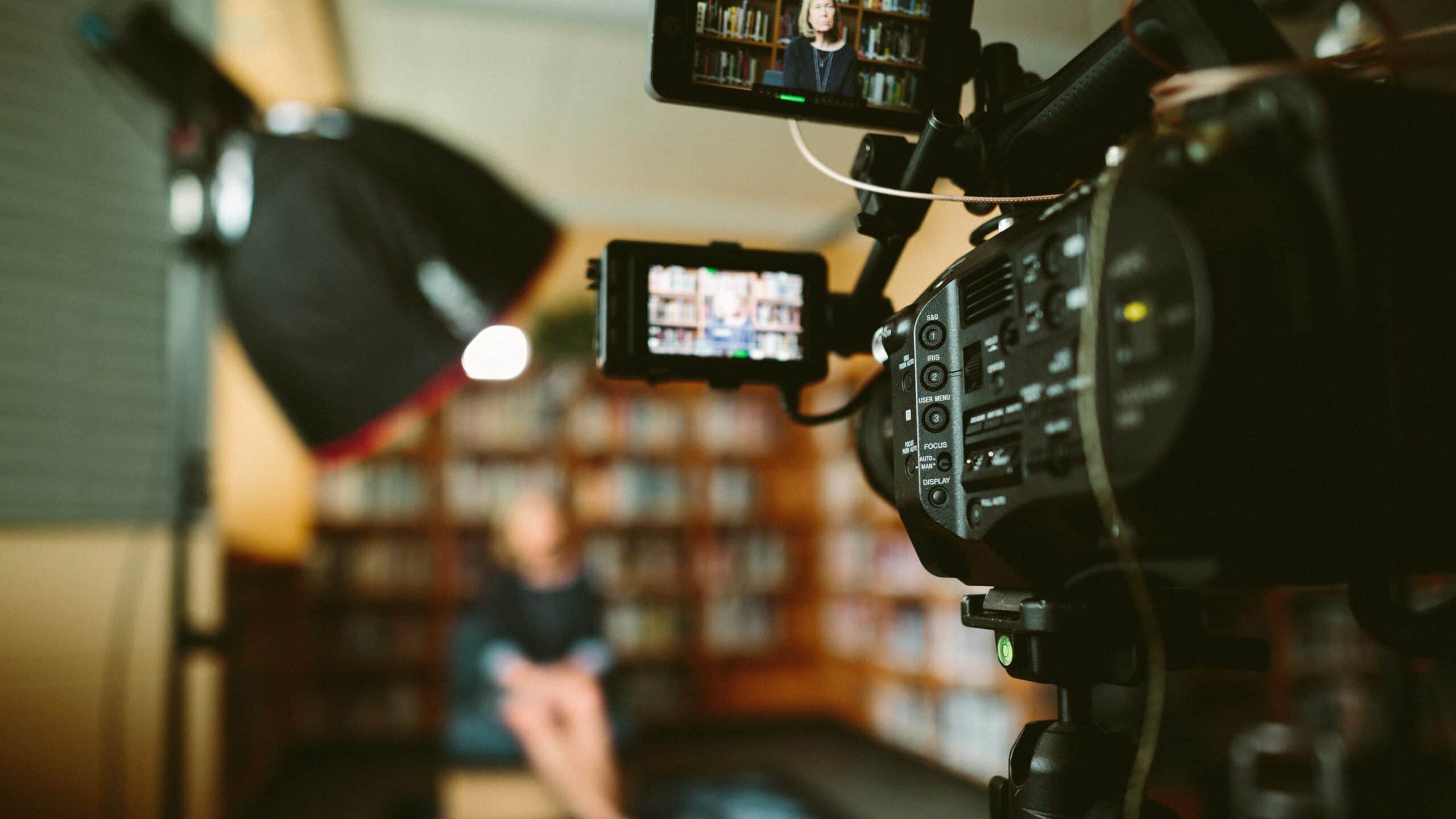 What do Youtube, TV, and TikTok have in common? They're platforms built around video, and many companies have hopped onto that bandwagon since video marketing has proven itself time and time again to be one of the most effective marketing tools available. But why is that and how did it all start? THAT'S what we'll be talking about in this post.
Where It All Started
In 1890 is when it all started. We were introduced to motion pictures, which was drastically different from the high-technology films we're able to enjoy today. Imagine black and white movies without sound – doesn't sound that entertaining does it? However, it was a HUGE jump in technology and people loved it! People loved it so much that movie theatres came about in 1905, and shortly after that in 1908 is when animation started to rear its head. 
The evolution from black and white soundless movies to what we have today didn't happen overnight. Colour film showed up in 1918 and sound was added to film in 1923. With the rise in popularity of film also came the introduction of TV shows, and more importantly for us, TV commercials. In 1955 the first television commercials were produced and added as a short break between TV shows. 
That still however sounds aeons away from what we see now on our screen, right? What truly propelled forward the TV industry and video production was the evolution of the computer. Before the computer, video editing was done by cutting the physical film and taping it back together where you wanted the next scene to start. Hard to imagine how we went from something so primitive and simple to fancy complex computer software, where with a few clicks we have not only cut different scenes, but added sound, filters, and much more. 
In 1982, PCs were created, and six years later video editing software like Adobe was created. That's how we've come to where we are today. It's no surprise that the innovation of computers played such a big role in video marketing, but few consider just how much we use those tools to create the amazing videos you see on social media and TV today. 
What All Goes Into Video Marketing
When we film a video, that's just the start of creating a final product you can be proud of, that tells the story of your product or service, and that influences people's purchasing decisions. Yes, we take into consideration angles, how close or far we shoot, and where we shoot, but those aren't necessarily going to create the masterpiece we're known for. 
What brings your video to life is everything that happens after we've filmed your video. That's when we get into the nitty-gritty of taking the videos and putting them into the ideal sequence to tell and sell your story. We colour-correct, drawing the eye of the viewer to what YOU want the focus to be on. Essentially, filming is step one and editing is step two. 
Unlike the early times, we don't hand-cut the film and glue it together (and we're so grateful for that), but we use the best technology to make all the small and big edits needed. But the question remains, how and why did it become the best marketing tool?
There are many reasons why video marketing is a crucial component of any marketing strategy, but a big one is that it simply boosts you in Google searches. It's every business's goal to rank high on Google, meaning that if someone puts in the keywords that pertain to your particular product and service, you don't land on page 234 but possibly page 1 or 2 of search results. Having a video on your website helps with that. 
Video has the capability to express much more than pictures. It gives the ability to tell a more comprehensive story without leaving out any details. People relate to stories. Stories help others feel emotions, and emotions are what lead someone to purchase a product. That's why video marketing is one of, if not THE best marketing tools available to you. And because it's so impactful, it's important to make the most of it.
Final Thoughts 
Video marketing truly is key to communicating your brand and its mission. Without video, so much of your message can be lost. If you're looking for the best company to communicate your personal message, then we would be honoured to help you with that. We will bring your story to life, captivate your audience, and help your company boost its sales.